Laura White-Brown Elected First Female Mayor of Morehead
Posted November 8, 2018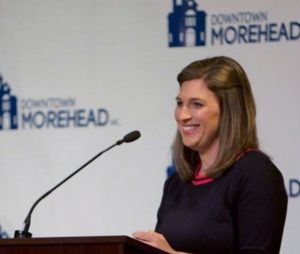 Challenger Laura White-Brown defeated incumbent Jim Tom Trent 717-679 on Tuesday, November 6, to become Morehead's first female mayor.
"Congratulations to Mayor-Elect Laura White-Brown for running a tremendous race and working extremely hard to win this election," said Mayor Trent. "I pledge my full support to her during the transition period over the next couple of months."
Please read the story in the Morehead News for more details here.